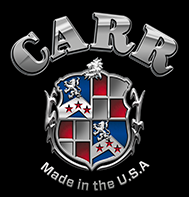 Another product that Vassar's carries are American made Carr Steps. Carr Steps come in a variety of styles for all trucks. Get in touch with us for all the details and to schedule your installation.

Dee Zee has been a staple brand in the truck accessory market since 1977. They are trusted to support the biggest names in the auto industry as their Original Equipment Manufacturer (OEM) on a variety of products. If you take a closer look, you may see a Dee Zee finished product underneath a Chrysler, Ford, GM, Honda, Nissan, Subaru, or Toyota logo. You didn't get Dee Zee on your new rig? Talk to Vassar's! We can help!

Westin designs and delivers automotive products that give you the look and function you need to fit your active lifestyle. When you choose Westin, you roll with style. For a wide variety of steps and nerf bars, get in touch with us here at Vassar's.